We started UpEnd Distilling in 2018 to share our appreciation for craft gin, honoring the long tradition of the spirit but with a modern twist.  The name UpEnd is a reflection of our backgrounds. Chris is from UPstate New York and Matt is from the East END of Long Island.  We have used our different backgrounds, experiences, and taste preferences to redefine gin with unique and distinct recipes.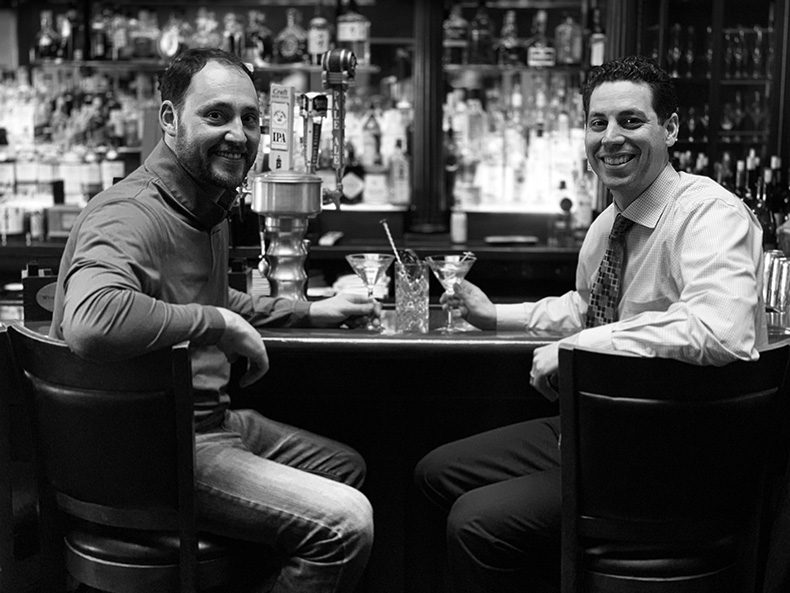 Our families have a history in the spirits business, from at home experimentation to distribution for many well known brands, and that has played a part in the direction of UpEnd.  We respect the history of gin and take pride in being a part of it.  Still, we believe there is an opportunity to broaden the audience for the spirit by focusing on ingredients that are more identifiable and relatable.
Our mission is to upend the perception of gin as a singular flavor profile and highlight the broad range of styles and botanicals in gin recipes. While our flagship gin is aimed at the juniper lover, we believe our full range will have a taste profile that fits almost everybody.
Experimentation is everything; so sip it, mix it, but most of all enjoy it responsibly.
UpEnd your perception of gin. We say, it's not where you start, it's where you EndUp.